10/16/2020
Crossover SUVs — utility in the city
SMALL SUVS FOR CITY DWELLERS AND WEEKEND WARRIORS
There's nothing quite like escaping the city for a hard-earned break, hitting the open road, or maybe even leaving the tarmac behind. That's the dream, but of course everyday reality looks a little different. You also need a car that will get you to work on time, is as convenient for the school run as it is for your weekly shopping trip, and that you can park, even in tight city spaces.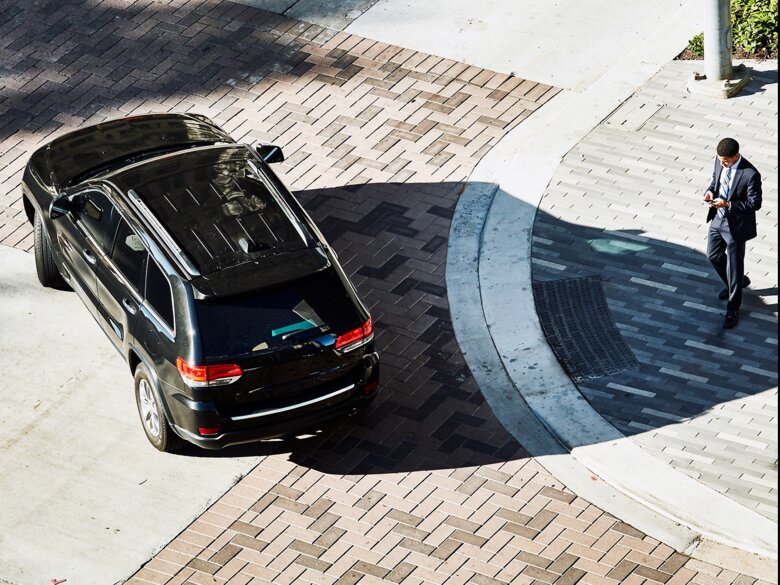 The car that combines the best of both worlds is known by many different names: crossover, compact, mid-size, small or mini SUV. If you want a car that is compact enough for city living, driving and parking, paired with the flexibility for spontaneous road trips and weekend activities, these are the SUV models to look for. 

THE CHARACTERISTIC FEATURES OF SMALL SUVS AT A GLANCE
What sets a crossover vehicle apart from other SUVs:
Unibody construction (looks more like a passenger car)
More compact (easier to handle and park in the city)
Smoother handling on roads
Superior fuel economy
Less off-road ability
Tires: less interior noise, higher driving comfort, excellent braking performance and wider range of choices (depending on desired performance)
THE RIGHT SUV TIRES FOR A COMPACT CROSSOVER VEHICLE
 
A crossover SUV is compact, for easy parking in the city
For a crossover SUV, you'll want tires that are as versatile as your vehicle. For a car that performs as well in the city as it does in the great outdoors, you need wheels that can deal with a wide range of driving conditions and surfaces. Since the compact SUV segment is so large and popular, with a wide range of applications, Continental offers an extensive selection of tires to suit your car. Which ones you choose depends a lot on your personal needs and priorities.

CHOOSING SUV TIRES WHEN YOU'RE SPOILED FOR CHOICE
 
A crossover SUV offers space for all the family
Tires for crossover SUVs
Do you mainly drive your compact SUV in the city or on other tarmac roads? Whether you are hauling equipment, transporting a lot of passengers in your family car or need space for the dogs, if the utility aspect of this vehicle is more important than the sporty part, pay attention to these features:
Most Original Equipment tires (those fitted when you buy a new car, also known as OE) are on-road summer tires. If you're happy with their performance, you may want to simply replace them with the same model. Every third new car in Europe rolls off the manufacturing line with Continental Original Equipment tires, so chances are, you'll find your car's OE key in our tirefinder tool. 
For a family-friendly SUV-like car, safety is key. Choose tires with superior grip and braking performance, ideally with safety features like ContiSeal™ and self supporting runflat technology that helps prevent roadside breakdowns.
Value for money is another big factor, so choose fuel-efficient tires with a smooth tread and look for a good mileage warranty.
For maximum fuel efficiency, change between summer and winter tires, rather than driving on all-season tires year-round.
If you occasionally stray from the beaten path, look for tires suited to "light off-road use". If you leave the tarmac behind quite regularly, and often venture into seriously challenging terrain, you should consider tires for "general off-road use".
Source: Continental