You can check price list for wheel alignment services HERE.
In our service centre you can adjust wheel alignment on all types of passenger car brands, SUVs and vans. We have te latest high tech Hofmann Geoliner 790 wheel aligner.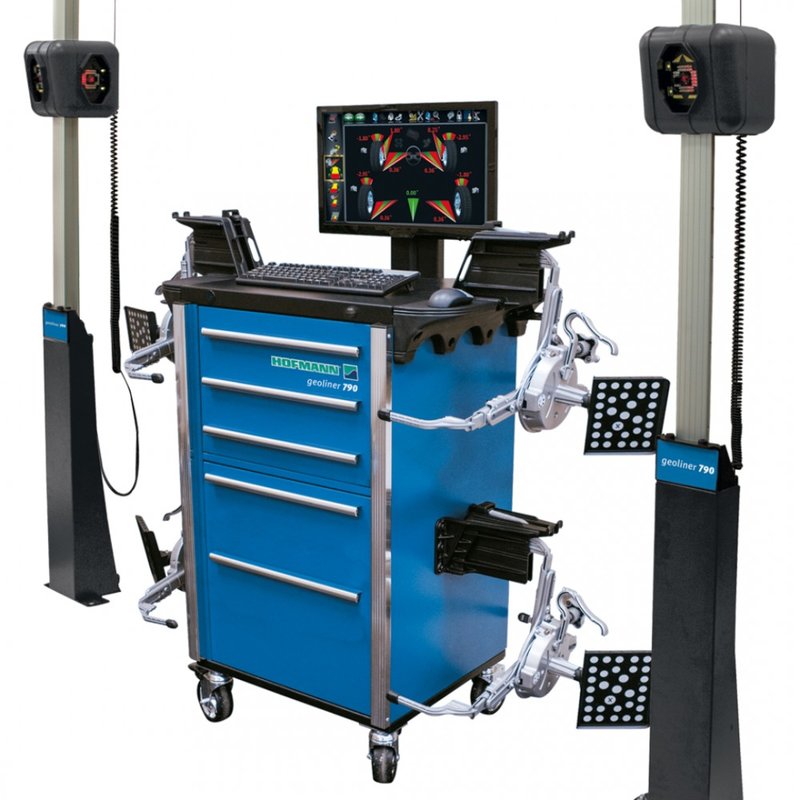 We are equipped with the latest machine for wheel alignment, with vehicle database from 1970. untill today.
For vehicles for which we do not have data (special vehicles, older and armoured vehicles), we can use OEM data that you have, or obtain them from manufacturer/ dealer and perform service.
It is important to note that every decent car alignment should start with a full inspection of steering and suspension components. We need to be sure that your car's steering system will hold any adjustments firmly before we begin this detailed task. Therefore, every vehicle must be inspected by our mechanics before alignment. If steering and suspension components are in a good condition , we can perform an alignment service, if not, you have the option of fixing it at our service centre or elsewhere and subsequently have the alignment done.
Off course, there is always a possibility to perform an alignment on improperly functioning vehicle, however, if you assume full responsibility. In that case, we cannot offer you warranty.
It is necessary to schedule wheel alignment a day or few days ahead. You can book an appointment using our online booking system LINK, by email prodaja@vujacic-company.me or phone 02060-60-60.