02/26/2021
Continental‌ ‌Earns‌ ‌Top‌ ‌Marks‌ ‌in‌ ‌2021‌ ‌Summer‌ ‌Tire‌ ‌Test‌ ‌ by‌ ‌Major‌ ‌Automobile‌ ‌Clubs‌
Continental PremiumContact 6 wins two "good" overall ratings in ADAC test
Semperit Speed-Life 3 also rated "good"
ÖAMTC and TCS deliver "highly recommended" and "recommended" verdicts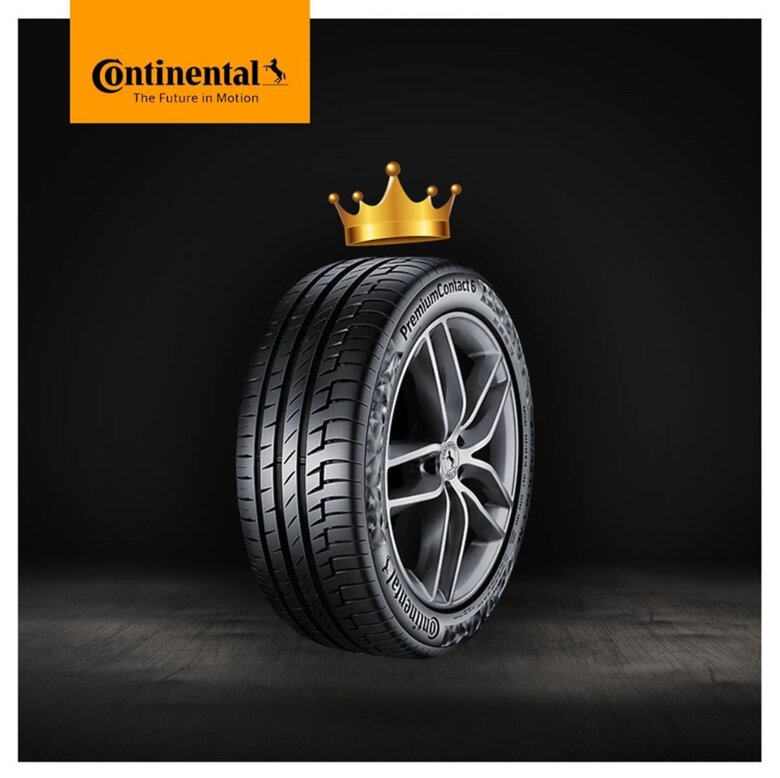 Hanover, February 23, 2021. The Continental PremiumContact 6 celebrated two podium finishes in the latest comparative summer tire test conducted by Germany's ADAC automobile club, Austria's ÖAMTC and Switzerland's TCS (www.adac.de, www.oeamtc.at, www.tcs.ch ). Both the ADAC and ÖAMTC awarded the tire an impressive rating of 2.2. The head-to-head test involved 15 summer tires in size 205/55 R16 V and drew the following praise from the ADAC team: "The Continental PremiumContact 6 ranked among the best tires for braking on dry surfaces. It allowed the test car to be steered mainly with great accuracy and offered good reserves of performance. The Continental tire also scored the best results of all the candidates in the wet. The short braking distances it delivered on concrete were particularly striking, but it was also one of the standout performers on asphalt. When it comes to drivability on wet surfaces, nothing could beat it. Extremely high levels of grip and exceptional controllability earned it top marks for handling." The ADAC also gave the tire a glowing review after the test featuring 17 models in size 225/50 R17 Y: "The Continental PremiumContact 6 stands out with above-average ratings across the board. It offers very high reserves of safety in the dry and on wet surfaces its precision handling is particularly noteworthy." The test vehicle for 16-inch tires was a Golf VII, while the experts chose an Audi A4 Avant for the 17-inch test.
More good news for Continental came with the results posted in the test by the other Group brands. For example, the Semperit Speed-Life 3 in size 205/55 R16 V also won a "good" overall rating and earned the following verdict from the testers: "The Semperit Speed-Life 3 demonstrated excellent balance. On dry surfaces it impressed with its high levels of precision and short braking distances. And even at high tire temperatures, performance faded only slightly." Also in the test line-up was the Uniroyal RainSport 5, which earned a "satisfactory" overall rating.
Certain differences in the weighting of the individual test elements meant that, although the ÖAMTC and TCS agreed with the ADAC in their assessments of the tires, there were differences in the final ratings they awarded. For example, the Continental PremiumContact 6 and Semperit Speed-Life 3 in size 205/55 R16 V received a "highly recommended" overall rating from the ÖAMTC and TCS, while the Uniroyal RainSport 5 was rated "recommended".